Monday: By Appointment
Tuesday: 3:00 - 7:00 pm
Wednesday: Noon - 4:00 pm
Thursday: 3:00 - 7:00 pm
Friday: Noon - 4:00 pm
Saturday: 11:00 - 3:00 pm
Sunday: By Appointment
Upcoming Events
Mar
10
Sat
11:00 am
Microchip Clinic
Microchip Clinic
Mar 10 @ 11:00 am – 3:00 pm
Bellwether Harbor will have a Microchip Clinic on March 10th,  from 11:00 – 3:00 Choose from the "Home Again" $30 with their annual fee or "Found Animals" $30 micro chips. Bellwether holds microchip clinics every second Saturday of[...]
Jun
2
Sat
8:00 am
RFR 5k and 1 mile fun walk benef...
RFR 5k and 1 mile fun walk benef...
Jun 2 @ 8:00 am – 12:00 pm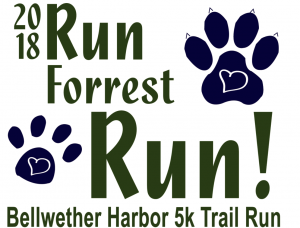 Join us to run, walk or shop for a great cause! This year's Run Forrest Run will be a timed 5K run on the Trails of Branstrom Park or a 1 Mile Fun Walk on[...]
Jun
20
Wed
9:00 am
Pet Pals 2018
Pet Pals 2018
Jun 20 @ 9:00 am – 12:00 pm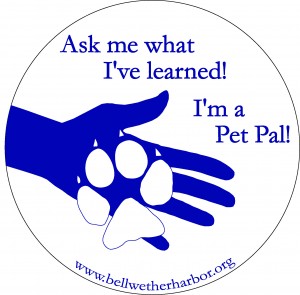 It's time! Pets Pals 2018 is a great opportunity for kids ages 8-14 yrs. of age. It is a Hands on Humane Education Program where kids will learn shelter/home animal health care, pet grooming techniques, dog[...]
Job opportunity:
Bellwether Harbor Animal Shelter is seeking a motivated individual for the part-time position of Development Director to promote the mission of our organization, identify and develop relationships with donors, and to plan and execute fundraising activities and events. Candidates seeking this position must enjoy making connections with individuals and corporations in our community, work well with our team of staff and volunteers, have grant writing experience, and a desire to increase philanthropic support to meet the short and long-term needs of our organization. Strong written and verbal communication skills, computer skills with Excel, Quickbooks and Word, attention to detail, and ability to plan and execute within a scheduled time-frame are all required abilities. Qualified individuals may send their resume to Danielle Merrill, Bellwether Harbor, PO Box 475, Fremont, MI  49412 or

danielle@bellwetherharbor.org

.
If you would like to be a part of our team, we would love to have your resume on file for future openings.
Send resume and references to: PO Box 475, Fremont, MI 49412-0475