Monday: By Appointment
Tuesday: 3:00 - 7:00 pm
Wednesday: Noon - 4:00 pm
Thursday: 3:00 - 7:00 pm
Friday: Noon - 4:00 pm
Saturday: 11:00 - 3:00 pm
Sunday: By Appointment
Upcoming Events
Jan
3
Wed
6:00 pm
Bellwether Harbor Pet Dog Traini...
Bellwether Harbor Pet Dog Traini...
Jan 3 @ 6:00 pm – Feb 14 @ 7:00 pm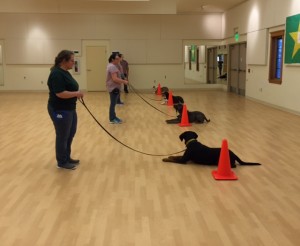 Bellwether Harbor Pet Dog Training and Manners Class: Please call to find out about new classes and for available space. The next group class will start January 3, 2018 and is full. Other classes still[...]
Jan
9
Tue
5:30 pm
Volunteer Orientation
Volunteer Orientation
Jan 9 @ 5:30 pm – 6:30 pm
The Bellwether volunteer program offers a wide range of opportunities. You can make a huge impact on the lives of homeless animals. If you would like to volunteer, please stop by to fill out an application[...]
Painting 4 the Puppies- A Fun-Raiser
When:
March 18, 2017 @ 3:00 pm – 5:30 pm
2017-03-18T15:00:00-04:00
2017-03-18T17:30:00-04:00
Where:
Bellwether Harbor
7645 W 48th St
Fremont, MI 49412
USA

Contact:
Melanie Baden
231-924-9230 ext 6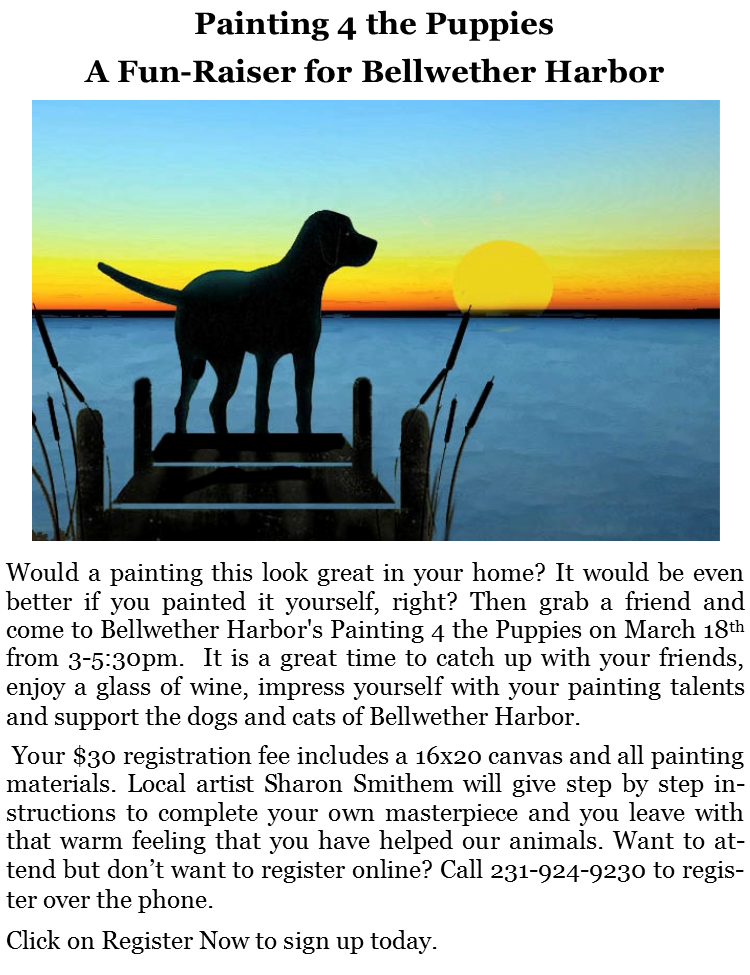 New comments are closed.