18th Annual Run Forrest Reunion benefiting Bellwether Harbor!
Come and be part of the revamped 18th annual Run Forrest Run! Bring along your family, friends, and furry companions to walk in honor of former or current pets.
After the walk we will be offering building tours, photos, a dog wash station, delicious food, training and trick demonstrations, and a meet and greet with one of Newaygo County's K9 officers. Make sure to check out our $15 microchip clinic and personalized dog tag services, and grab succulents at our $1 succulent bar. By participating in this event, you will be supporting our mission, which helps abandoned, abused, and neglected animals at Bellwether Harbor. So, come along and have fun for a good cause!
Registration for the open house is not necessary, but we do encourage you to sign up for the celebration walk to receive a goody bag that includes a T-shirt and customizable keepsake keychain. If you cannot attend in person, you can still be part of the virtual 5k and celebrate with us from anywhere.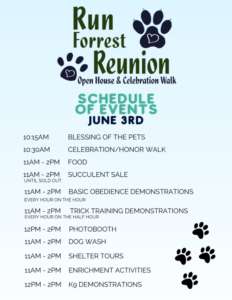 Click SignUp To Join!
Or scan this QR code!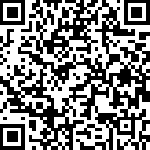 For more information, contact Bellwether Harbor at 231-924-9230
Can't come but want to give? Just click the donate button. Thank you!