Clyde's Collars was created in honor of Bellwether Harbor alumni Clyde, who went missing from his home shortly after adoption. He has not been found.This program provides Fi GPS collars to dogs, like Clyde, who are fearful, skittish, or a flight risk. Families looking to adopt dogs in the program are gifted the collar and a year subscription to Fi's GPS tracking service upon adoption.
While we are launching this program with the focus on high risk dogs, we hope to expand Clyde's Collars to include all dogs at the shelter. Being able to provide adopters with a Fi collar and one year subscription to their GPS tracking service will provide an extra safety measure when combined with an ID tag and microchip. Clyde's story is heartbreaking but not uncommon. This program has been designed to help prevent situations like this from happening in the future.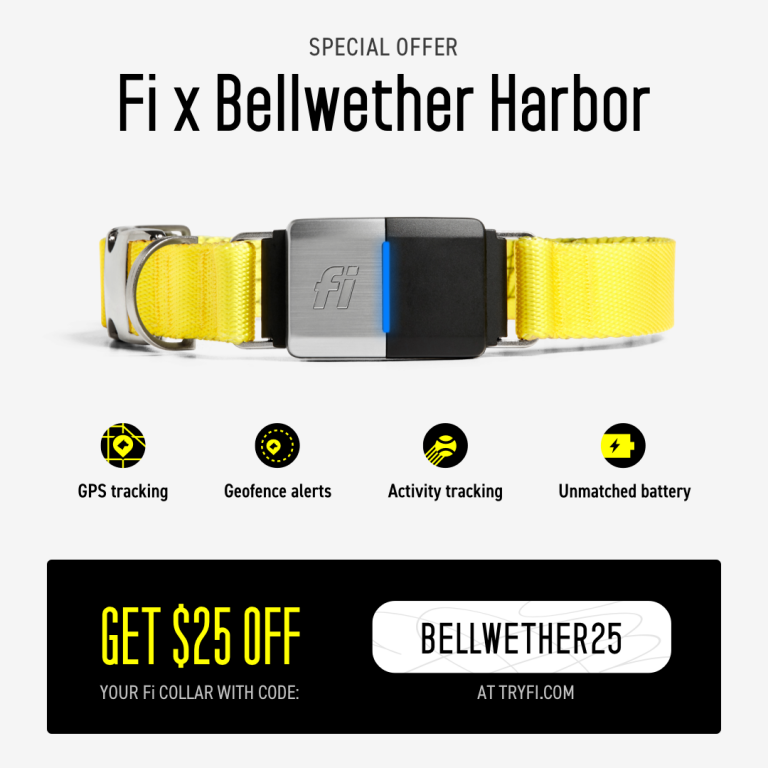 For individuals interested in a Fi GPS Collar but not adopting from Bellwether Harbor, we have a unique discount code for them. For every 2 collars purchased using this unique code Fi will donate a Rescue Kit.