Helping Animals and People make a connection through Education, Training, and Adoption
Contact Bellwether
231.924.9230 (Phone)

231.924.2012 (Fax)
7645 W. 48th St.

PO Box 475

Fremont, MI 49412-0475
Hours
Monday: By Appointment
Tuesday: 3:00 – 7:00 pm
Wednesday: Noon – 4:00 pm
Thursday: 3:00 – 7:00 pm
Friday: Noon – 4:00 pm
Saturday: 11:00 – 3:00 pm
Sunday: By Appointment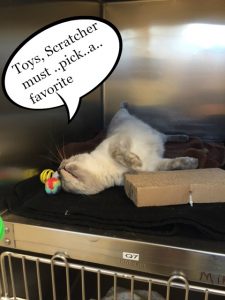 Help poor Adella and her Bellwether Kitty friends out! They would love your furr-ever if you got them some new scratchers and toys. Follow this link for a special Animal Shelter deal from Imperial Cat. Can't choose like Adella? You can donate both! Our ship to address is 7645 W 48th St Fremont MI 49412

---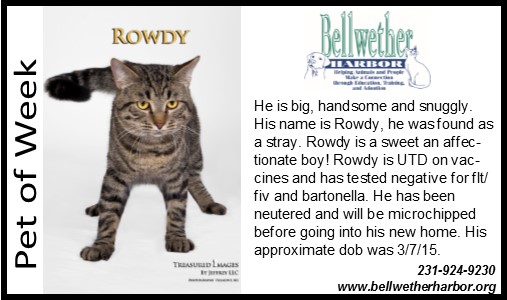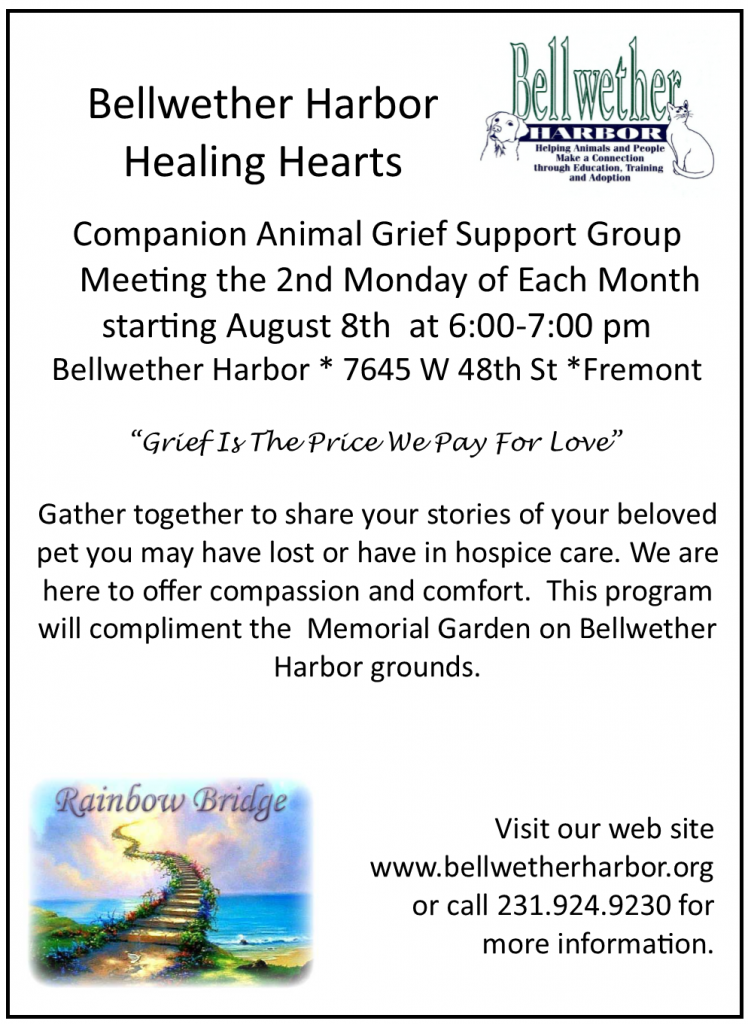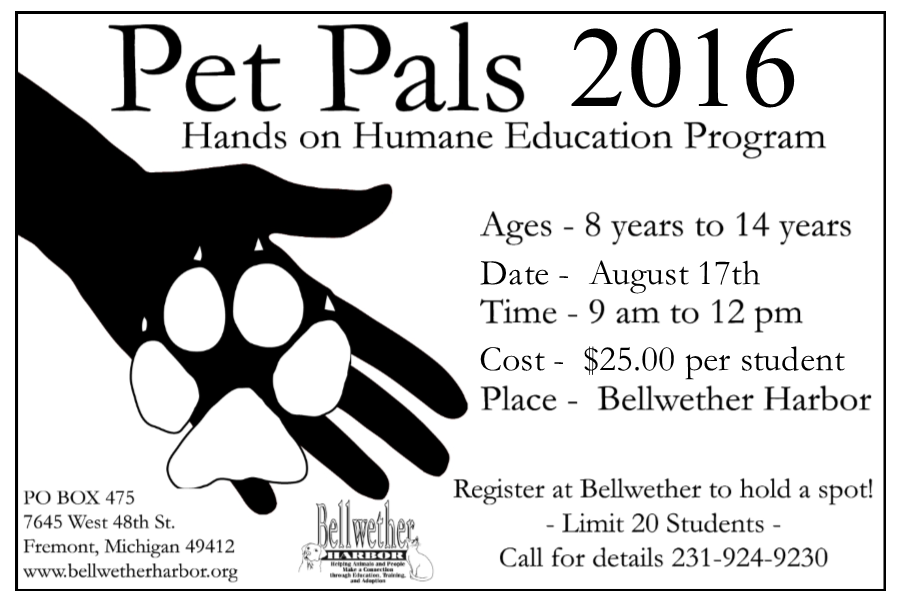 Pet Pals 2016, August 17th. Pet Pals is a great opportunity for kids 8-14 yrs of age that are just too young to volunteer. It is a Hands on Humane Education Program where kids learn shelter/home animal health care, dog and cat grooming techniques, dog training and agility and animal safety.

Contact Bellwether Harbor for more information.

Bellwether Harbor Animal Shelter and Training Center is a non profit 501c3 organization.
We are dedicated to the health and well-being of the abandoned, abused and neglected dogs and cats coming into our shelter, preparing them for their adoption with people looking for forever companionship. We do this through medical care, socialization, training, and sometimes rehabilitation.
We work with people looking to adopt our animals by helping them to find the dog or cat that is the best fit with their lifestyle. We do this through an interview process, multiple visits, education and training.
Our ultimate goal is to encourage and support the human animal bond.