Helping Animals and People make a connection through Education, Training, and Adoption
Contact Bellwether
231.924.9230 (Phone) 231.924.2012 (Fax)
7645 W. 48th St. PO Box 475 Fremont, MI 49412-0475
Hours
Monday: By Appointment
Tuesday: 3:00 – 7:00 pm
Wednesday: Noon – 4:00 pm
Thursday: 3:00 – 7:00 pm
Friday: Noon – 4:00 pm
Saturday: 11:00 – 3:00 pm
Sunday: By Appointment
---
Brenda Aloff Seminar-
May 14th and May 15th: 9:00-5:00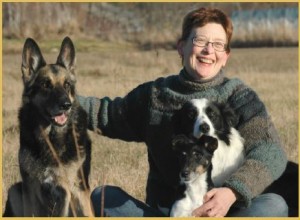 Brenda has 20 years of training experience and focuses mainly on behavioral issues. She approaches dog behavior with compassion, understanding wisdom and humor.
Who should attend…. Anyone who works with dogs, owns a dog or participates in a dog sport.
Topics…. Assisting dog owners and professionals in recognizing developing aggression and fear responses in dogs, specifically relating to reactivity.
Held at: Bellwether Harbor , 7645 W 48th St Fremont, MI 49412
Tickets: $75 for both days, $45 single day, lunch is included in your ticket price.
Limited to 50 attendees

Bellwether Harbor Animal Shelter and Training Center is a non profit 501c3 organization.
We are dedicated to the health and well-being of the abandoned, abused and neglected dogs and cats coming into our shelter, preparing them for their adoption with people looking for forever companionship. We do this through medical care, socialization, training, and sometimes rehabilitation.
We work with people looking to adopt our animals by helping them to find the dog or cat that is the best fit with their lifestyle. We do this through an interview process, multiple visits, education and training.
Our ultimate goal is to encourage and support the human animal bond.