Helping Animals and People make a connection through Education, Training, and Adoption
 Contact Us
231.924.9230 (Phone)
231.924.2012 (Fax)
7645 W. 48th St. •

 

PO Box 475
Fremont, MI 49412-0475
Hours
Sunday/Monday: By Appointment
Tuesday: 3:00 – 7:00 pm
Wednesday: Noon – 4:00 pm
Thursday: 3:00 – 7:00 pm
Friday: Noon – 4:00 pm
Saturday: 11:00 – 3:00 pm
---
Click the Amazon button, it will take you to our Wish List. Items will ship direct to Bellwether Harbor or you may drop items off during our normal business hours. THANK YOU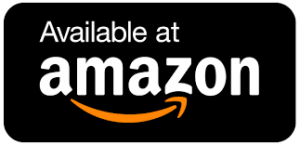 ---
Bellwether Harbor relies on your generosity to care for abandoned, abused & neglected animals at the shelter. We thank you for considering Bellwether Harbor for your charitable giving.
---
---
If you find a lost animal in your travels, PLEASE do not take that animal from the county you found it in. Example: You find a dog in Muskegon County and bring it to Newaygo County. Owners will not think to come to Newaygo County to find their pet. Contact that county's animal control to properly help rescue that animal. Thank you.
---

Bellwether Harbor Animal Shelter and Training Center is a non profit 501c3 organization.
We are dedicated to the health and well-being of the abandoned, abused and neglected dogs and cats coming into our shelter, preparing them for their adoption with people looking for forever companionship. We do this through medical care, socialization, training, and sometimes rehabilitation.
We work with people looking to adopt our animals by helping them to find the dog or cat that is the best fit with their lifestyle. We do this through an interview process, multiple visits, education and training.
Our ultimate goal is to encourage and support the human animal bond.