Seniors for Seniors Foster Program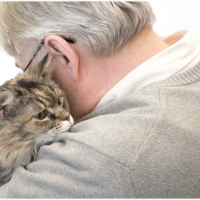 Cats become a senior at seven-years-old. Senior animals are often overlooked. The Seniors for Seniors Foster Program allows people 55 and older to foster these cats in their home. Participating in this program offers many benefits for humans as well as the animals!
The Seniors for Seniors Foster Program strives to provide a comfortable and nurturing atmosphere for our senior cats and give senior citizens a chance to enjoy the unconditional love that a senior cat can offer. Bellwether Harbor will provide the supplies the cat will need. Participants in the program will provide the care, companionship, and attention.
If you're interested in participating in our Seniors for Seniors Foster Program or have any questions please contact:
Tim Hesse, Adoption Coordinator
Bellwether Harbor
7645 W. 48th St., PO Box 475
Fremont, MI  49412
Phone: 231-924-9230 ext. 4
Email: contactus@bellwetherharbor.org
Click here to fill out a foster application 
This program is partially funded by: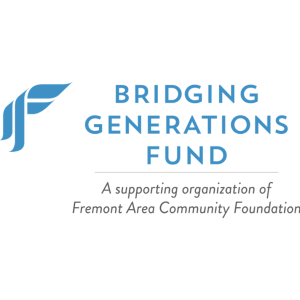 FAQ's
Do I qualify for the program?
Designed for seniors age 55 and older. Must be able to provide 24-hour animal care.
My income is limited, is there a cost to participate?
$15 participation fee*
Where do I start?
Contact the shelter either by phone or email and request an application.
I am concerned about transportation. Is transportation provided?
We plan to partner with the Commission on Aging to provide transportation, if needed.
I live in an assisted living center, can I participate in this program?
We are happy to work with your administrators. Please check with them about your pet policy.
My cat is coming home with me! What happens now?
Once the cat has been brought to your home, staff will contact you periodically to inquire about daily care and concerns, the cat's food and supply needs, and wellness visits.
What if  I have a medical emergency?
In the event of an emergency, your designated person will contact the shelter and we will work out the best plan of action.
*If needed we can work with you on fees.
Program Benefits