General Donations
Monday: By Appointment
Tuesday: 3:00 - 7:00 pm
Wednesday: Noon - 4:00 pm
Thursday: 3:00 - 7:00 pm
Friday: Noon - 4:00 pm
Saturday: 11:00 - 3:00 pm
Sunday: By Appointment
Upcoming Events
Jan
3
Wed
6:00 pm
Bellwether Harbor Pet Dog Traini...
Bellwether Harbor Pet Dog Traini...
Jan 3 @ 6:00 pm – Feb 14 @ 7:00 pm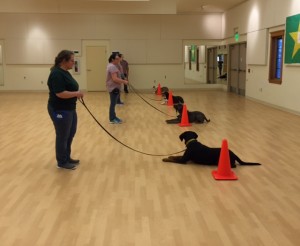 Bellwether Harbor Pet Dog Training and Manners Class: Please call to find out about new classes and for available space. The next group class will start January 3, 2018 and is full. Other classes still[...]
Feb
10
Sat
11:00 am
Micro Chip Clinic
Micro Chip Clinic
Feb 10 @ 11:00 am – 3:00 pm
Bellwether Harbor will have a Microchip Clinic, during the Holiday Open House, from 11:00 – 3:00 Choose from the "Home Again" $30 with their annual fee or "Found Animals" $30 micro chips. Bellwether holds micro chip[...]
2:00 pm
Paws & Pints
Paws & Pints
Feb 10 @ 2:00 pm – 5:00 pm
Feb
13
Tue
5:30 pm
Volunteer Orientation
Volunteer Orientation
Feb 13 @ 5:30 pm – 6:30 pm
The Bellwether volunteer program offers a wide range of opportunities. You can make a huge impact on the lives of homeless animals. If you would like to volunteer, please stop by to fill out an application[...]
Monetary contributions are always welcome to purchase needed items, provide medical care, or purchase special diets for those animals who require them.
Supplies Are Always Needed
Bellwether Harbor is a non-profit entity that relies on the gifts of donors and volunteers to continue its mission of helping animals and people make a connection through education, training and adoption. If you or someone you know is interested in donating any of the following items to the animals at Bellwether Harbor contact the shelter at 231-924-9230.  All donations are tax deductible.




Help poor Adella and her Bellwether Kitty friends out! They would love your furr-ever if you got them some new scratchers and toys. Follow this link for a special Animal Shelter deal from Imperial Cat. Can't choose like Adella? You can donate both! Our Ship to address is 7645 W 48th St Fremont MI 49412
Items you could donate:
Hard Dog Toys
Large or X-Large Black Kongs
Peanut Butter for Kongs
Paper Towels
Newspapers (no inserts)
Cat Toys
Liquid All Free Detergent
Crates, Wire Cages
Clorox Bleach & Wipes
Pet Carriers
Copy Paper
Unscented Clay Cat Litter
Used Blankets (no zippers)
Friskies Canned Cat Food, Pate Style
Diamond Naturals Puppy Food
Diamond Naturals Beef Meal and Rice Dog Food
Diamond Naturals Active Cat Food
Fancy Feast Canned Kitten Food
Diamond Naturals Kitten Food
Items being donated may be delivered during normal open hours or call for a time to drop off. If you have any questions about the items you wish to donate, please contact Bellwether Harbor staff. Thank you for your donations!
7645 W 48th Street
P.O. Box 475
Fremont, MI 49412-0475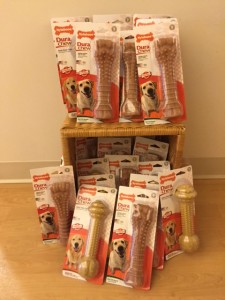 Home   Donations  Ways to Donate   Memorial Garden  Planned Giving & Memorials