Monday: By Appointment
Tuesday: 3:00 - 7:00 pm
Wednesday: Noon - 4:00 pm
Thursday: 3:00 - 7:00 pm
Friday: Noon - 4:00 pm
Saturday: 11:00 - 3:00 pm
Sunday: By Appointment
Upcoming Events
Jan
3
Wed
6:00 pm
Bellwether Harbor Pet Dog Traini...
Bellwether Harbor Pet Dog Traini...
Jan 3 @ 6:00 pm – Feb 14 @ 7:00 pm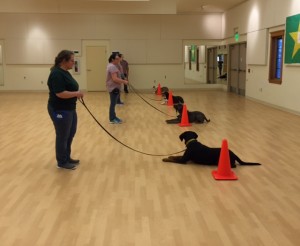 Bellwether Harbor Pet Dog Training and Manners Class: Please call to find out about new classes and for available space. The next group class will start January 3, 2018 and is full. Other classes still[...]
Feb
10
Sat
11:00 am
Micro Chip Clinic
Micro Chip Clinic
Feb 10 @ 11:00 am – 3:00 pm
Bellwether Harbor will have a Microchip Clinic, during the Holiday Open House, from 11:00 – 3:00 Choose from the "Home Again" $30 with their annual fee or "Found Animals" $30 micro chips. Bellwether holds micro chip[...]
2:00 pm
Paws & Pints
Paws & Pints
Feb 10 @ 2:00 pm – 5:00 pm
Feb
13
Tue
5:30 pm
Volunteer Orientation
Volunteer Orientation
Feb 13 @ 5:30 pm – 6:30 pm
The Bellwether volunteer program offers a wide range of opportunities. You can make a huge impact on the lives of homeless animals. If you would like to volunteer, please stop by to fill out an application[...]
 Here are some things to remember when looking for your new family pet:
It is a long term commitment. The animal you want to adopt will be with you and your family for its entire life.

Think about your lifestyle. Which dog or cat will be the best match for how you live your life?

Do your homework. Research the type of animal and the specific breed you are interested in and learn about their needs and their behaviors.

Take into consideration the expense of food, shelter, toys, and also the cost of annual and emergency veterinary care. You will be financially responsible for the animal you adopt.
For a better understanding of our requirements for adopting, view the following link: "Adoptions"
"Click Here" To View Our Shelter Animals
When visiting the shelter to look at the dogs and cats, we ask that you start by paging through our "Take a Look" books. There you will find wonderful photos and thoughtful descriptions of the animals living at Bellwether. Should one of them catch your eye or your heart, we will gladly introduce you to them.
There are several ways for you to view the dogs and cats on-line that are available for adoption. We have provided a couple links to Petfinder and Adopt-a-Pet. These are just a few of the many sites available to find your pet. Try the site below and enjoy your search.
"Click Petfinder Logo" To View Our Shelter Animals
Home   Adoptions   The Process   Adoption Policies   Adoption Fee's   Why a Cat?   Why a Dog?   FAQ's   Questions Veterinarian   Adoption Application   View Pets