Monday: By Appointment
Tuesday: 3:00 - 7:00 pm
Wednesday: Noon - 4:00 pm
Thursday: 3:00 - 7:00 pm
Friday: Noon - 4:00 pm
Saturday: 11:00 - 3:00 pm
Sunday: By Appointment
Bellwether Harbor currently does not have an "online" store, but at Bellwether Harbor we do offer products that will help most pet owners. We sell a varity of Lupine collars and leashes plus, numberous training tools to help train your dog.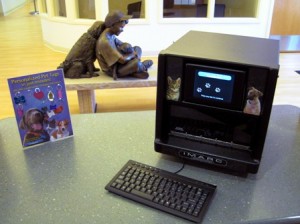 Also, we offer ID tags in various colors and shapes which we engrave right here at the shelter in just minutes, while you wait!