Monday: By Appointment
Tuesday: 3:00 - 7:00 pm
Wednesday: Noon - 4:00 pm
Thursday: 3:00 - 7:00 pm
Friday: Noon - 4:00 pm
Saturday: 11:00 - 3:00 pm
Sunday: By Appointment
Upcoming Events
Jan
3
Wed
6:00 pm
Bellwether Harbor Pet Dog Traini...
Bellwether Harbor Pet Dog Traini...
Jan 3 @ 6:00 pm – Feb 14 @ 7:00 pm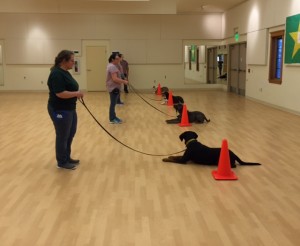 Bellwether Harbor Pet Dog Training and Manners Class: Please call to find out about new classes and for available space. The next group class will start January 3, 2018 and is full. Other classes still[...]
Feb
10
Sat
11:00 am
Micro Chip Clinic
Micro Chip Clinic
Feb 10 @ 11:00 am – 3:00 pm
Bellwether Harbor will have a Microchip Clinic, during the Holiday Open House, from 11:00 – 3:00 Choose from the "Home Again" $30 with their annual fee or "Found Animals" $30 micro chips. Bellwether holds micro chip[...]
2:00 pm
Paws & Pints
Paws & Pints
Feb 10 @ 2:00 pm – 5:00 pm
Feb
13
Tue
5:30 pm
Volunteer Orientation
Volunteer Orientation
Feb 13 @ 5:30 pm – 6:30 pm
The Bellwether volunteer program offers a wide range of opportunities. You can make a huge impact on the lives of homeless animals. If you would like to volunteer, please stop by to fill out an application[...]
Bellwether Harbor Animal Shelter is a safe place for people to meet homeless animals and experience the human animal bond. We are dedicated to the health and well-being of abandoned, abused, and neglected dogs and cats in our community.
As humans, we provide love and quality care and in return, the animals give us lessons of unconditional love. They are teachers and healers of extraordinary talent.
Here at Bellwether Harbor, we nurture the mutually beneficial relationships between humans and animals. We invite you to come to our shelter and visit with the many homeless dogs and cats we have in our safe keeping until their forever home is found.
Adoptions
Deciding to open your heart and home to adopt a homeless animal can be a rewarding experience. At Bellwether Harbor we strive to match the temperaments of our dogs and cats to the lifestyles of potential pet owners. Only compassionate persons who demonstrate the knowledge and ability to take care of the animal will be considered for adoption approval.The adoption process may take some time depending on each individual situation. Please be advised Bellwether Harbor does not do same day adoptions.