Monday: By Appointment
Tuesday: 3:00 - 7:00 pm
Wednesday: Noon - 4:00 pm
Thursday: 3:00 - 7:00 pm
Friday: Noon - 4:00 pm
Saturday: 11:00 - 3:00 pm
Sunday: By Appointment
Upcoming Events
Jan
3
Wed
6:00 pm
Bellwether Harbor Pet Dog Traini...
Bellwether Harbor Pet Dog Traini...
Jan 3 @ 6:00 pm – Feb 14 @ 7:00 pm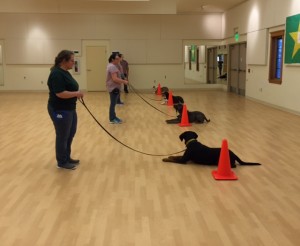 Bellwether Harbor Pet Dog Training and Manners Class: Please call to find out about new classes and for available space. The next group class will start January 3, 2018 and is full. Other classes still[...]
Feb
10
Sat
11:00 am
Micro Chip Clinic
Micro Chip Clinic
Feb 10 @ 11:00 am – 3:00 pm
Bellwether Harbor will have a Microchip Clinic, during the Holiday Open House, from 11:00 – 3:00 Choose from the "Home Again" $30 with their annual fee or "Found Animals" $30 micro chips. Bellwether holds micro chip[...]
2:00 pm
Paws & Pints
Paws & Pints
Feb 10 @ 2:00 pm – 5:00 pm
Feb
13
Tue
5:30 pm
Volunteer Orientation
Volunteer Orientation
Feb 13 @ 5:30 pm – 6:30 pm
The Bellwether volunteer program offers a wide range of opportunities. You can make a huge impact on the lives of homeless animals. If you would like to volunteer, please stop by to fill out an application[...]
Why a dog? Are you really ready?
A dog is a big responsibility. Yes, they're cute, cuddly and adorable, but they are also living, breathing creatures with personalities and needs of their own. A dog can live up to 16 years. There are a few questions that you need to ask yourself before taking on the commitment of animal companionship. Bellwether Harbor does not do same day adoptions.
1. Why do you want to adopt a dog?
2. What role do you expect a dog to play in your family?
3. Do you have children now or plan to have them in the future? How old are your children?
4. Does everyone in the family want a dog? (or this type of dog in particular?)
5. Who will be responsible for feeding, exercising and grooming the dog?
6. Are you able to put someone else's needs in front of your own?
7. Do you travel or move a lot?
8. Do you work a lot of hours or have a very active social life?
9. Are you willing to spend at least 20-30 minutes 4-5 times a day to walk and exercise your dog?
10. Can you afford the financial expense of owning a dog? Vet visits and food can add up to hundreds of dollars in the first year alone.
11. How do you feel about hair on and in everything?
12. Do you have a large enough home to accommodate the breed you are considering? Is your yard big enough to exercise your dog?
These are just a few things to consider before adding another member into your family.
Home   Adoptions   The Process   Adoption Policies   Adoption Fee's   Why a Cat?   Why a Dog?   FAQ's   Questions Veterinarian   Adoption Application   View Pets